DCH Tustin Acura Honored as an OC Top Work Place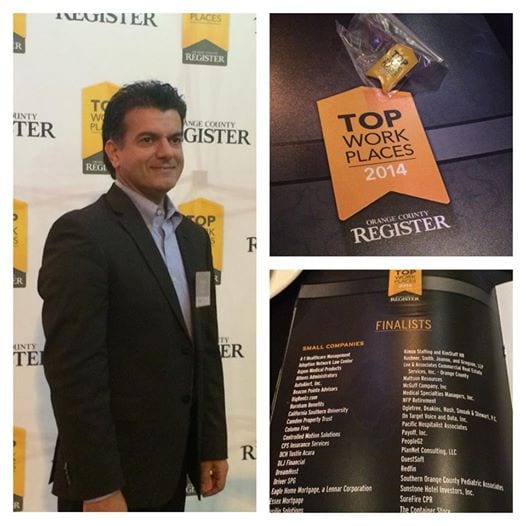 Orange County's Top Work Places 2014
DCH Tustin Acura was recognized on December 4th, 2014 as one of Orange County Register's finalists in the "Top Work Places 2014" in Orange County, CA held at the National City Grove of Anaheim. Steve Shirk, General Manager represented the dealership at the award ceremony.

This honor coming just after attending the "2014 Top 100 Best Dealers", by Automotive News held in Chicago this past October.  

Both honors are scored and rated by surveying the employee level of satisfaction for the business they work for.


---
DCH Honored by Automotive News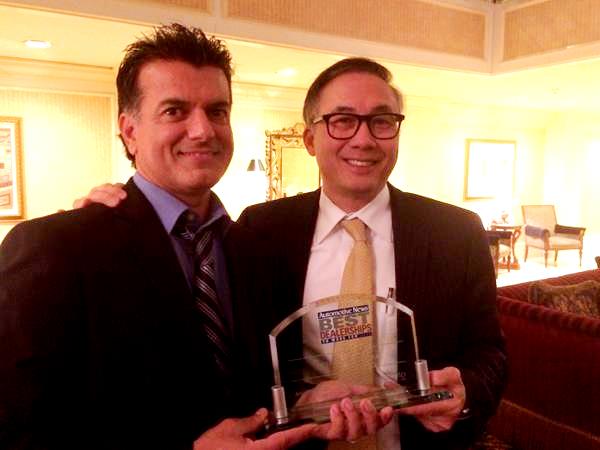 Four DCH Dealerships named in the Third Annual  'Best Dealerships To Work For' National List
SOUTH AMBOY, N.J., July 8, 2014 /PRNewswire/ -- Automotive News has released their third annual list of the "Top 100 Dealerships To Work For," and four DCH Auto Group dealerships were honored by the auto industry news publication.

(Photo: Steve Shirk, DCH Tustin Acura General Manager with DCH Auto Group President, George Liang)
 DCH Millburn Audi in Maplewood, NJ; DCH Toyota City in Mamaroneck, NY; DCH Honda of Temecula in Temecula, CA; DCH Tustin Acura in Tustin, CA were named four of the best new-car dealerships to work for in the United States. This is DCH Millburn Audi's third year to be included on this prestigious list, and the second wins for DCH Honda of Temecula, DCH Tustin Acura, and DCH Toyota City,
According to Automotive News, the list identifies the best employers in the automobile dealers industry and honors those dealerships that have excelled in creating a quality work environment.
"This is a great honor for DCH Auto Group and these four dealerships," said George Liang, President of DCH Auto Group. "It shows that The DCH Way, our way of conducting business, delivers happiness to our customers as well as our colleagues."
The alphabetical list of the 2014 "Best Dealerships To Work For" is published in a July issue of Automotive News. A ranking of the top dealerships to work for will be revealed at a gala celebration October 15, 2014 at the Four Season Hotel in Chicago where Automotive News will celebrate the achievements of all the dealerships recognized in the list of "Best Dealerships To Work For."

About DCH Auto Group

Headquartered in South Amboy, N.J., DCH Auto Group comprises 27 auto dealerships in New Jersey, New York, and Southern California featuring a full line of new and pre-owned vehicles. The company is dedicated to delivering a superior sales and service experience to its customers and is highly invested in principles for the success of its employees.  DCH Auto Group is committed to giving back to the communities in which its dealerships operate and employees and customers live.  The company is dedicated to the teen safe driving cause and is a sponsor of Students Against Destructive Decisions (SADD).  For more information, please visit www.DCHAuto.com.


#DCHMillburnAudi,  #DCHToyotaCity,  #DCHHondaTemecula,  #DCHTustinAcura,  #

DCHAutoGroup