DCH Tustin Acura works with several charity and community programs and contributions.


Please join us for the following current campaigns:


---
Annually in November & December:
Orange County Rescue Mission - Village of Hope

THE GIFT OF GIVING. Our Donation Drive for new toys or clothing
December 23, 2011 helped benefit families, adults, teens and kids in need this holiday season.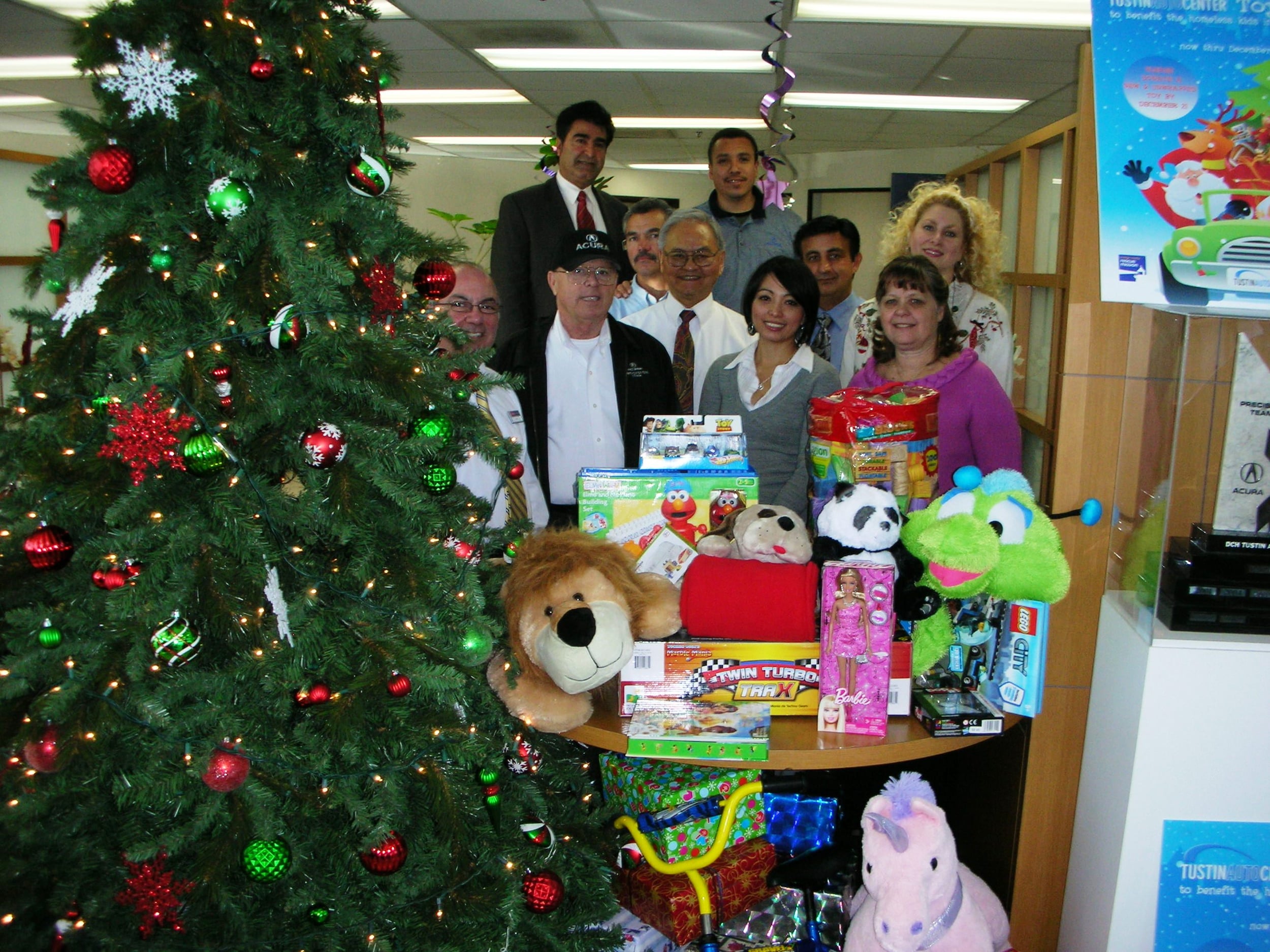 Part of the annual tradition at Tustin Acura is our annual charity drive for the needy children
and families in the Orange County Rescue Mission in Tustin.
The largest homeless sub-population on the Village of Hope campus is single women with children.
Thanks to the generous donations from customers and employees, we were able to deliver another car load of stuffed animals, bicycle, Barbie dolls, electronic toys.
Thank you for helping to uplift their spirits with a simple gift for the holidays.
Holiday Food Drive Mission
Due to the demand for food donations this year was higher than ever before. While we also felt the effects of financial burden, the employees of DCH Tustin Acura have risen to the calling of giving to the less fortunate people by participating in two holiday food drives this season. One was for the Second Harvest Food bank and the other is for the Orange County Rescue Mission.
This has been an on-going effort for DCH Tustin Acura for the last 10 years. In the past, we have also contributed to the Second Harvest Food Bank. This Year we focused primarily on the OC Rescue Mission, a local mission right here in Tustin, both places accept donations year round. The recipients have sent their thanks to all the people at Tustin Acura who participated in these campaigns. To see our efforts that can put a smile on some faces is a rewarding experience for all of us, thank you for your support!
---
Annually in October & November:

WEAR PINK. HAVE FUN. FIGHT BREAST CANCER WITH MONITORY CONTRIBUTIONS.
That's what we did in the month of October and November. DCH

matched dollar for dollar for each donation to Susan G. Komen for the Cure®, our employees know
that we can help fund critical breast cancer research, local education, screening and treatment programs that impact people in our community.
.
Thank you in joining our support, and if you missed out don't worry, you can donate anytime to help stop breast cancer! Click on the pink for the cure logo for more information.
3rd Annual Campaign Contribution

Due to budget constraints facing all the schools in Orange County, we joined hands with all the dealers in the Tustin Auto Center to make contributions to the Help Our Schools Campaign.
For every vehicle we sold between October and November, we contributed $50 to the school chosen by the buyer. Last year, we have raised over $80,000 for the local schools.
---
Annually - Year Round

We like to encourage reading
, for children and adults alike. So by purchasing used books directly from the Orange County Public Library and creating our own book exchange at our dealership we are helping the
OCPL
  and encouraging others to pick up a book.
Please feel free to pick up a book in our waiting area or drop one off with our cashiers during your service visit!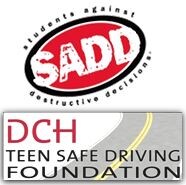 DCH Teen Safe Driving Foundation

Vehicle driving accidents is the #1  Killer of youth in the USA.
DCH Auto Group began a Teen Safe Driving Campaign in each of the 26 stores nation wide nearly 6 years ago, during this time DCH Tustin Acura has been working and sponsoring Local High Schools at Beckman High School, Foothill High School and Tustin High School in an ongoing program called Students Against Destructive Decisions "SADD", These students have made a significant impact on students' awareness in distracted behaviors that may impede the safety of driving.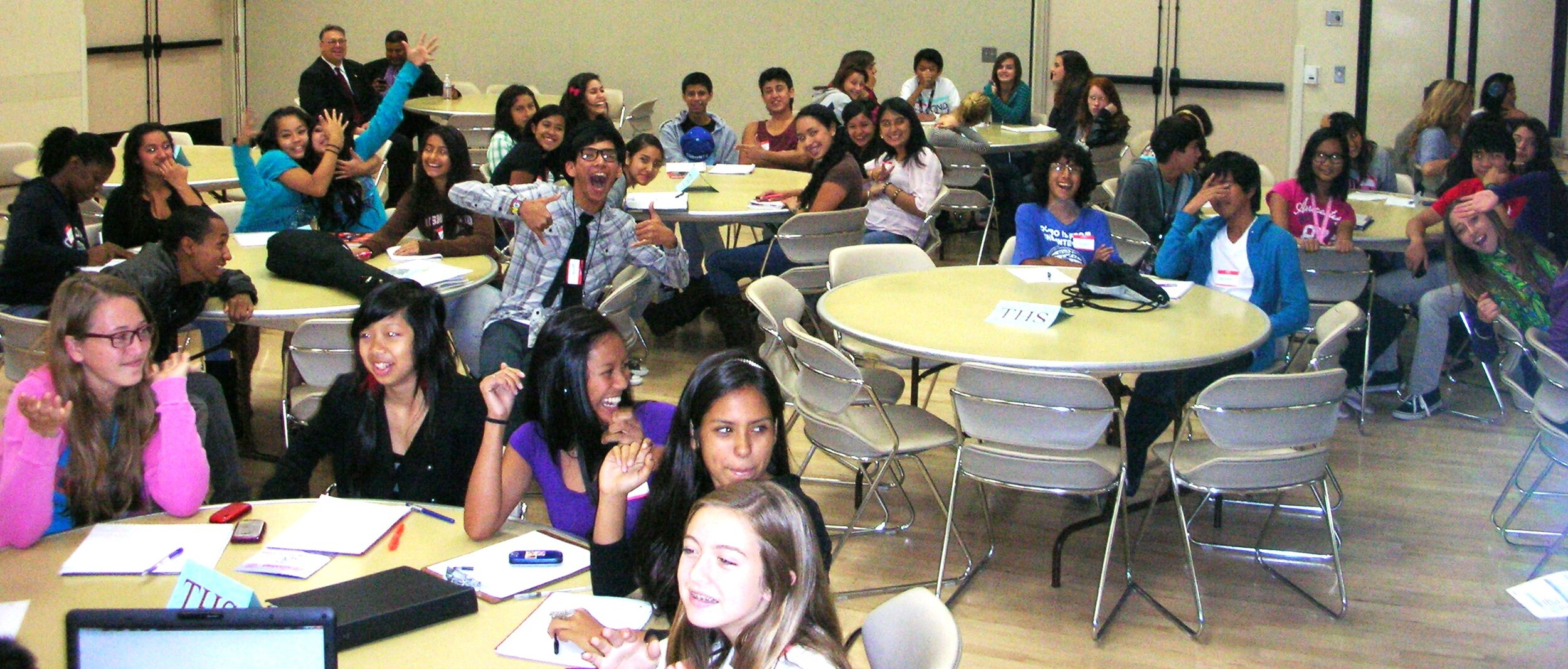 Now we are also proud to announce th
e addition of our 4th SADD Chapter, newly forming at Northwood High School, part of the Irvine Unified School District.

At DCH Tustin Acura, one of our primary goals in the community is to stop the preventable destructive actions in life's path on and off the road which take so many of our young adults.

We recognize that teens are more responsive to each other and more likely to use positive peer pressure when educated. We focus our goal on allowing teens to run their program their way with ongoing educational support and guidance, leadership trainings, spreading awareness by actions, information, and behind the wheel attention, and the value of positive living all around. We are extremely proud of these students and very excited to announce that each year they exceed our expectations in growing.

Currently with nearly 300 students sharing awareness and growing, they have recently started reaching out and working with neighboring schools in getting the word out. Your can help show your support by acknowledging these students when you see them, supporting fundraisers, and taking a moment to think and drive safely.


---
Tustin Community Foundation "TCF"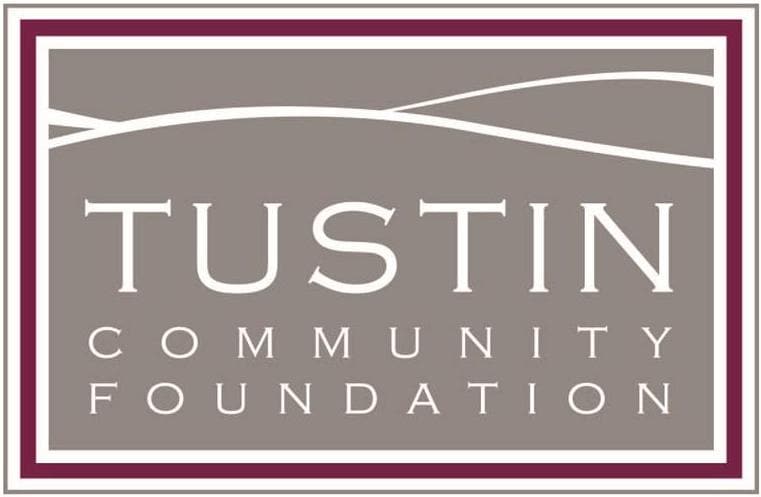 DCH Tustin Acura was recently recognized by the Tustin Community Foundation as one of the organizations that earned "Volunteer of the Year" distinction in 2010, but we really want to thank the joint effort for helping our community grow positively.  
DCH Tustin Acura was sponsor of a 2012 Acura TSX for the 2011 TCF Car Raffle Fundraiser. We would like to thank the Tustin Community Foundation who also joined in sponsoring to provide the first and second free community seminar locations regarding Safe Driving and Financial Awareness for parents and teens.
---
Foot Hill Communities Association "FCA"

 
 
DCH Tustin Acura is a sponsor for the Foothill Communities Association's Annual Picnic fund raising event. FCA was also one of the co-sponsors for the Safe Driving and Financial Awareness Program in helping to provide food and resources, FCA Also promises to be an active supporter to the newly formed SADD Chapter for Foothill High School.

We enjoy working together with the Tustin Community Foundation and Foothill Communities Association, as well as, the Tustin Police Department and Several other local organizations, with their help at events and in providing support, we are able to offer free seminars for community parents and teens.


---
Tustin Chamber of Commerce "TCC" and Tustin Ambassadors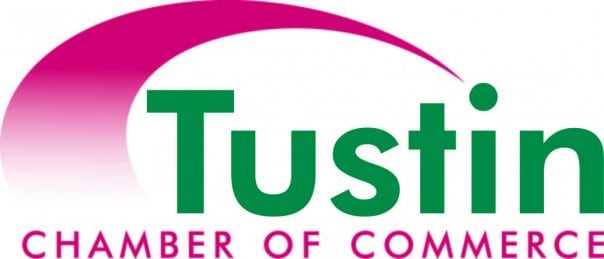 We proudly work with he Chamber of Commerce in Tustin who Awarded DCH Tustin Acura Business of the Year, Large Business Category, for our community contributions which exemplified the corporate citizenship for the local businesses.
Ongoing support for the city of Tustin and joining the Tustin Ambassadors is another way we support in helping to continue to show pride in our communities. Businesses united in working together to help each other grow.
---
City of Tustin


On November 15, 2011, the City Council publicly recognized DCH Tustin Acura's
contribution to the community for the 25 years with a Certificate of Recognition by the City of Tustin presented by Mayor Jerry Amante, citing not only for the sales revenue it generated, but also the many charity contributions it made in the community.

We are particularly proud to be a member of the thriving business community in the City of Tustin. Under the leadership of the city council and the efficient and effective city staff, the City of Tustin has become one of the most desirable communities in the county for people to live, shop, work, and to enjoy for parks and recreation. With the support from the community, DCH Tustin Acura was fortunate and was awarded the largest Acura Dealer in California and in the Western States in 2010.




Thank you for your confidence in us and your support!