---

Car Wash Fundraiser Nov 24, 2012
SADD For Sandy for Hurricane Victims Relief

In response to the needs for the familes that fell victim to Hurricane Sandy, a group of 25 students from the SADD clubs of Tustin, Foothill and Beckman high schools gathered at DCH Tustin Acura on Nov 24 to raise funds through their car washing effort. A total of $500 was raised.
Doubled by a matching pledge by Tustin Acura, they were able to donate $1,000 to the Red Cross. We are very proud of their altruistic spirit.
Go students!

---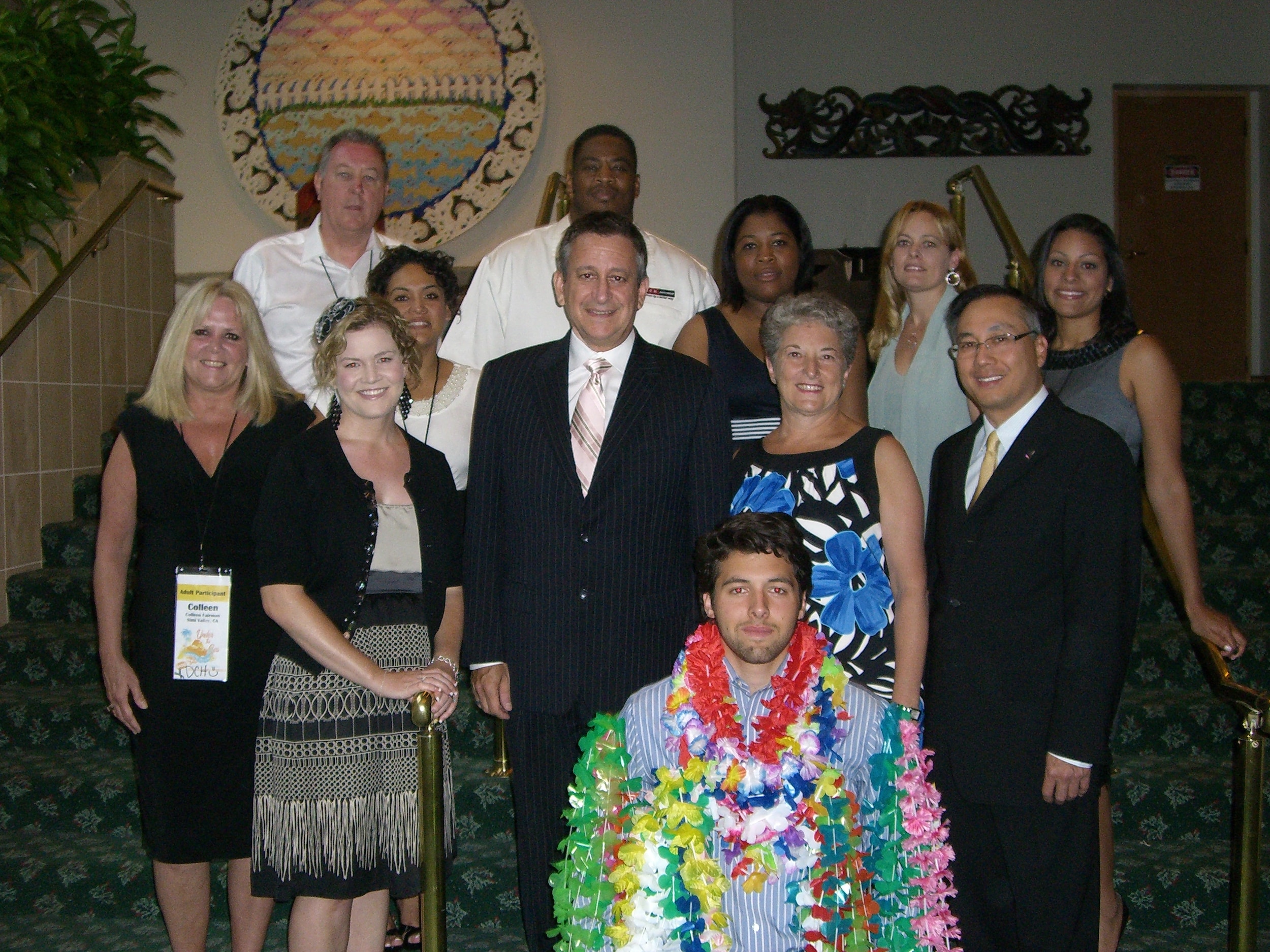 A perspective of the SADD Conference in Orlando

Representing DCH Tustin Acura at the SADD National Conference this year, Rochelle Shirkhanbaigi, Coordinator and Customer Relations Manger (photo: top, second from the right) stated, " Attending the SADD conference for the first time, was a new experience for me in many ways. I've been to many conferences, and I'm not sure what I was expecting knowing it was arranged completely by students, but I have to say it was the best conference I've ever been to, and not just because we spent 5 hours at Universal Orlando.
We joined in with students as they went to different workshops, listened to speakers, Key note speakers, or spent time at the pool or other free time activities, basically busy from the moment we got up to the moment the we fell in to bed, but what truly astonished me most being with so many teen age students all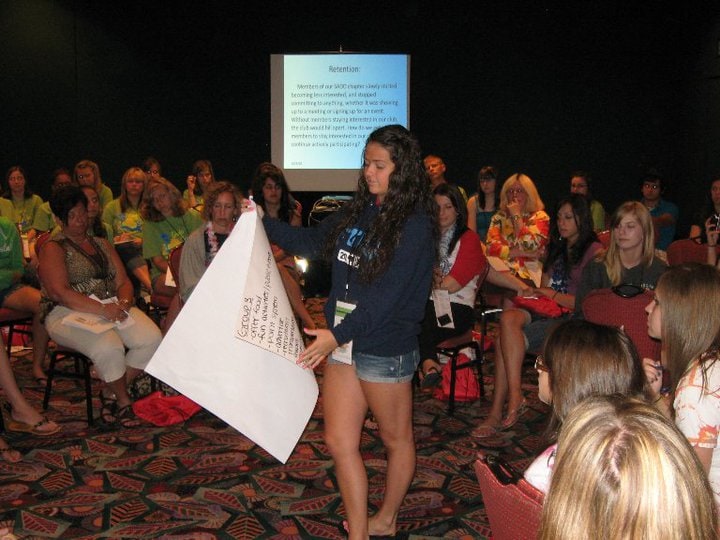 in one hotel for nearly a week - was the comments. You tend to expect issues to arise with nearly 400 teenagers in one place, including a dance, trip to Orlando, and several outdoor activities being available to them, so when someone steps you aside and wants to speak with you about the group of students you're with, you can imagine what I was thinking.
To my amazement each time when other guests, hotel staff, management, shuttle drivers, and security would walk up to us and step us a side for a moment because they "simply have to tell us that they have never encountered a better behaved, more polite and helpful group of students that they have come across at their hotel", was truly an experience I can't even begin to explain, and what makes it even more incredible, we never received a single complaint while we were there.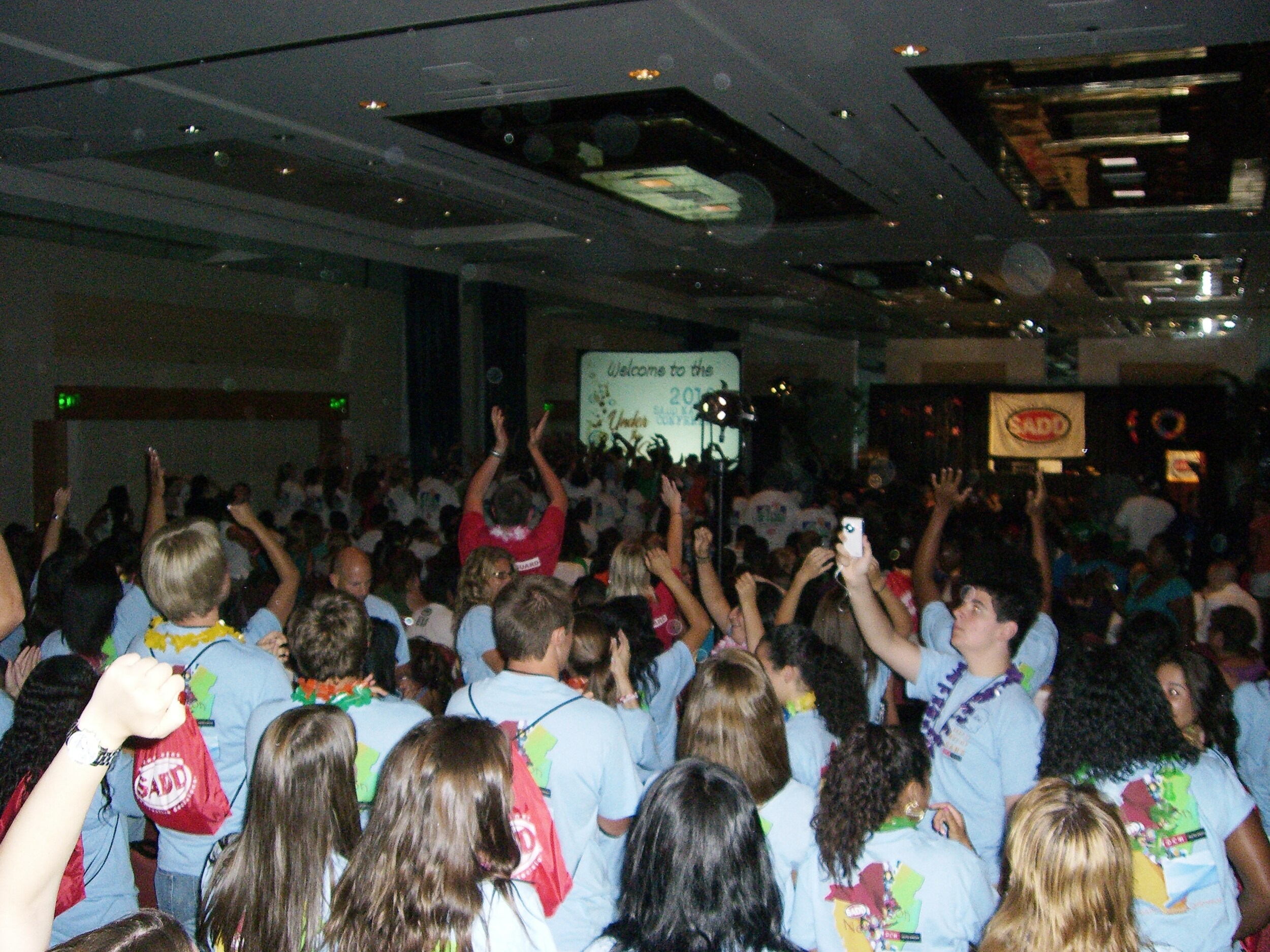 It is truly remarkable to watch and assist these students achieving awareness as it grows in the community with every meeting and event the students have. I've had many parents come up to me with amazement and gratitude during our activities, many stating the same exact sentence,"Thank you for doing this, it's really great that your company is supporting this, my child is now reminding me to be safer too!" Many never heard of SADD before our involvement which has been around for more than 25 years. I think what makes it such a huge difference is the fact that it is mostly run by students, held during their lunch hour, and not just about drugs and alcohol, thus making it an even larger impacting program for students.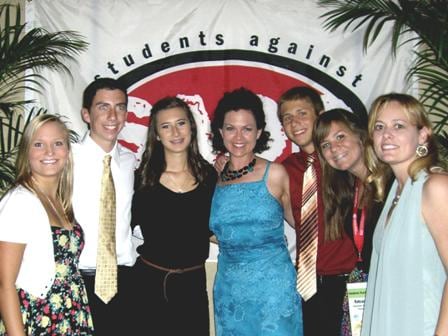 Students Against Destructive Decisions, or SADD for short, really is making a difference in young lives and creates awareness with students to their peers about preventable accidents and deaths, making good choices and doing what's right. I 'm truly proud to chosen to be a representative for DCH, in supporting these students, and to support such a remarkable program."

Sponsored from DCH Tustin Acura (bottom photo: Left to Right, Kelsey Stumm of THS High School, J. D. Swancoat of BHS High School, Lauren Cohen of BHS High School, Janine Addison Advisor of BHS High School, Justin Taleisnik of BHS High School, Amanda Mcmahon of THS High School , Rochelle Shirkhanbaigi of DCH Tustin Acura)
In the Photo, second from the left, J.D. Swancoat President of Beckman High School's SADD Chapter had this to say about attending the S.A.D.D. National Conference for his second time.

"I had doubts that it would be as rewarding as my first meeting in Washington D.C. My doubts were swept away within the first hours in Orlando as I realized that Orlando was a different experience. From the moment I arrived in Orlando's International Airport, I was greeted by some of the same smiling faces I had befriended in D.C. and some faces that I knew I would get to know by end of the week long conference.
The week began with relaxation as DCH was generous enough to send us a day early to get used to the time change and the new scene. I met students who shared the same values as I do from schools across California. We formed bonds that will enable us to make our chapters' events even more successful. The delegation DCH sent from New Jersey and New York arrived the next day. Once again I saw faces I had met from the year before and new ones too.
The conference reminded me why SADD is such a great organization and gave me new ideas on events that my SADD chapter could put on for the students of Beckman High School. It also allowed me to make connections with other SADD students so I can get suggestions from them. The conference I believe was one of the most impactful weeks of my life as it cemented my views on the issues that teens face each day.
DCH put on a pre-conference so we could review the hopes and wishes DCH had for the chapters they were sponsoring. This pre-conference solidified my views that DCH is a company that other private corporations should strive to be. From the salesmen in the dealerships to the President of the company there is one thing that you will find in each and every one of them. Passion. This passion is carried to the students from each chapter. This passion is why the DCH sponsored SADD chapters are so successful. I am so thankful that DCH sponsors Beckman High School's SADD chapter and I look forward to working with them this upcoming school year."
---
2010 SADD Outstanding Contribution Award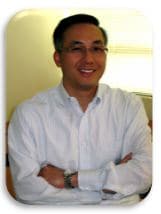 A Message from DCH's President about SADD
On Tuesday, June 29, 2010, SADD (Students Against Destructive Decisions) recognized DCH Auto Group with the 2010 SADD Outstanding Contribution Award. I was proud to accept this award on behalf of DCH. I would also like to take this opportunity to thank our team members who have passionately worked with their local SADD chapters and their students trying to make a positive impact on the behavior of teens when they drive. It is mainly because of their support, dedication and effort that earned us this award.
The Outstanding Contribution Award recognizes extraordinary accomplishment in advancing SADD's mission to protect young people from destructive decisions, including dangerous driving practices, alcohol and other drug use, violence, and other risky behaviors. SADD honored DCH Auto Group with this award in recognition of our visionary leadership and compassionate commitment to teens and safe driving.
In a press released issue by SADD, Penny Wells, Executive Director of SADD, stated, "DCH has set the bar high for companies who wish to invest in the communities in which their customers and employees live. DCH supports local students and their families by contributing their time, their ideas, their knowledge and experience as well as their finances. By so doing, they not only help protect our young people, but also set an example as our teens transition to young adulthood themselves. SADD is privileged to be in partnership with them."
This was my first SADD Conference. I didn't know what to expect, although I had been told by so many people that to fully understand the power of SADD, I needed to experience the energy, the enthusiasm and the passion that happens at conference. I'm glad I did. Today more than ever I am convinced that supporting SADD and supporting our students and the work they do in their schools, is the right decisions and investments for DCH. I encourage everyone to get involved and become an active part of this rewarding and meaningful cause.
Our continued work with SADD and promoting teen safe driving through "Mindless Driving. Keep It Out of Cars" will continue to raise awareness of the DCH name in the communities in which we live and work. By living The DCH Way, and through the work we do in our communities, the DCH name grow to be known as the best place to buy and service a car, and as the respected and compassionate dealership of choice; the dealer group that takes an active interest in its community and the safety of teens. This is a winning combination.
Thank you.
George Liang
President, DCH Auto Group

---