Acura TSX Sedan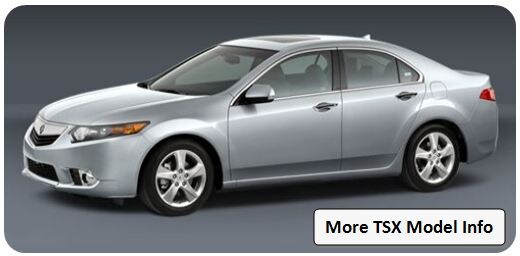 Bigger, longer and wider than its competitors
Features:
More interior room and attractive cockpit design
More advanced technologies
More safety and performance features
Better handling and riding comfort
USB iPod, flash memory & MP3 connectors
Voice command for phone, radio, navigation & temperature control
Click here to compare the 2012 Acura TSX with the Audi, BMW, and Lexus
---
Enjoy the same standard and technical features as the Acura TSX Sedan
.
Still get an average of 30 MPG on highways.
With the rear seats up, there is 31.5 cu. feet of cargo space in the back.
Rear seats folded, the cargo space doubles to 66.2 cu. feet.A large hidden compartment lies beneath the cargo floor.
Click here to read more
about the 2012 Acura TSX Sport Wagon