DCH Tustin Acura is happy to provide you the most up to date information about any Acura Automotive Recalls. 
If you determine that your vehicle is affected, please contact DCH Tustin Acura immediately to schedule an appointment to have your vehicle repaired at no charge.  
To determine if your vehicle is affected by the recall, click on "Check my Acura"  and enter your VIN number (Vehicles purchased in US only).


You will need your VIN
(Vehicle Identification Number)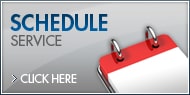 Schedule Online 24/7 



Service Department

855-485-7277

 MON-FRI 7:00AM-7:00PM

SAT 8:00AM-5:00PM




Questions & Appointments


855-485-7277
8:30AM. to 5:30PM


Acura is concerned about safety.
That's why the
Acura Owners website
provides up-to-date recall information about your Acura vehicle. You will need your VIN number because the Acura Owners listings are based on your Acura's Vehicle Identification Number (VIN), and is specific to the vehicle.
If you no longer own your Acura and wish to be removed from contact
:
You must contact
Acura Client Services
personally to be removed from the Manufacturer listing. You will need your (VIN) Vehicle Identification Number.
(800) 382-2238 toll free. Monday through Friday, 6:00 AM to 5:00 PM.
More Acura Contact Info Link:
//owners.acura.com/help/client-relations