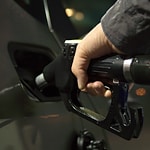 Your fuel pump is the important piece of equipment that sends gas from your fuel tank to your engine. Here are some quick warning signs that your fuel pump needs immediate attention.
Lower Fuel Mileage
Your fuel pump may have a valve relief. When that valve relief fails to close, then it will send more gas to your engine. This can lead to lower fuel efficiency and higher fuel costs for you.

Engine Not Turning Over
?If your engine is not starting, then it could be due to several reasons. However, one of the most common reasons is that your fuel pump is unable to send enough gas to your engine.
At DCH Tustin Acura, our service center techs have handles hundreds of fuel pump and fuel system jobs. we are ready to assist you with top-quality parts and competitive prices. Contact us to schedule an appointment today.